STEP 1:
See the color chart of North America to find the average incoming water temperature in your region.
Choose your inlet ground water temperature: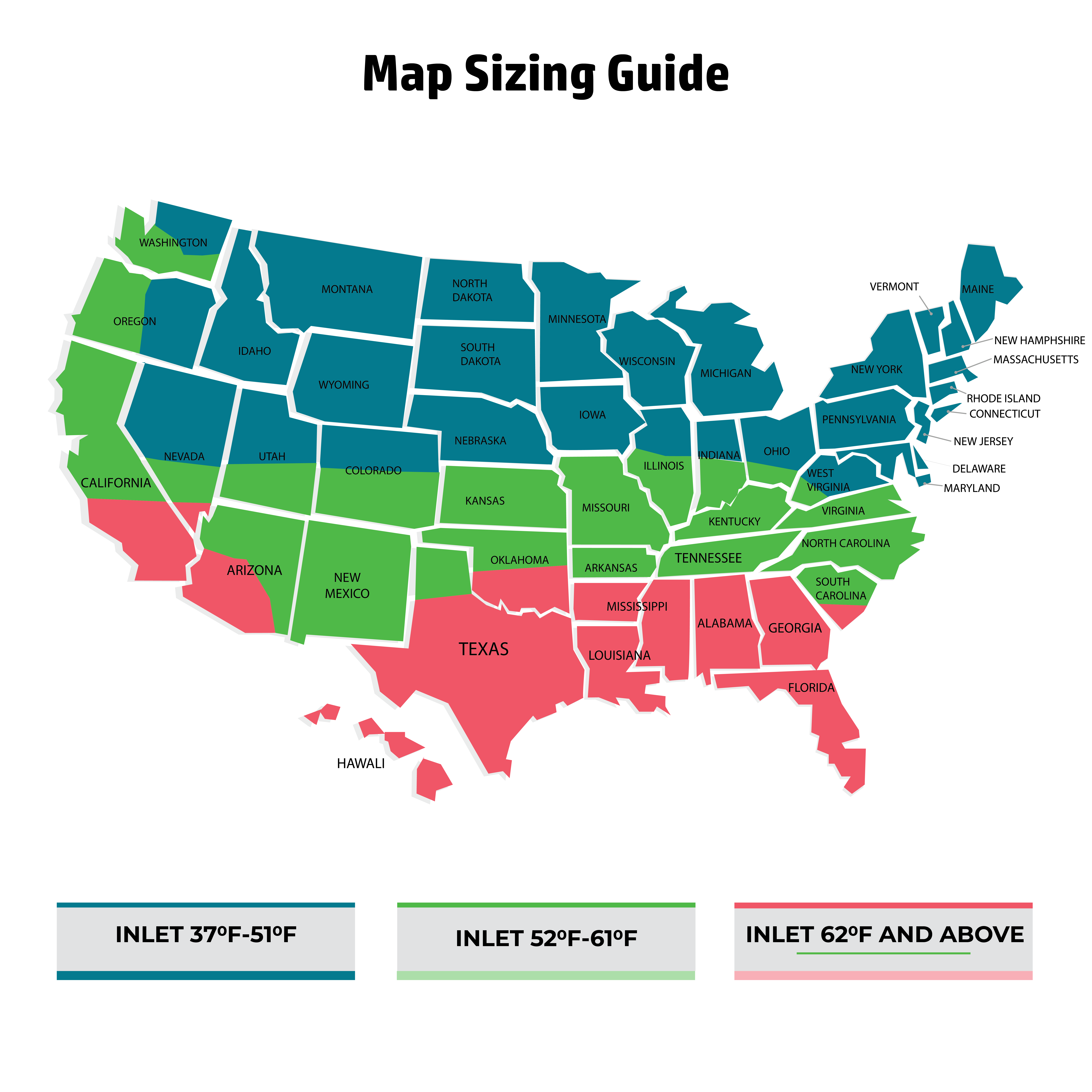 STEP 2:
Look at the chart for the applications that call for hot water and much water they use per minute or ( GPM) , base on the applications you plan on running at one time your water heater must heat that much water per minute.
Note: Average Hot Water Temp is 105°F-115°F. To get your temperature rise take your desired hot water temp minus the incoming water temp = temp rise. Example: 107°F desired hot water – 57°F inlet = 50°F temperature rise.